Expect green
For some years now, we have been observing that some of our producers are seriously looking at producing promotional items more sustainably or completely redesigning production. The offer of convincing articles is still manageable, but growing, the development is very positive and a real trend seems to be emerging. At the moment, the offer on the market can be divided into the four groups below.
Upcycling
Products made from waste
The area that is currently developing strongly and shows an amazing variety. Instead of simply disposing of waste or incinerating it, waste materials are given a second life through a new use. This is achieved with the help of new or newly discovered production methods. Very good examples of this are ballpoint pens or notebooks made from collected coffee grounds; the soap "Soap" made from leftover orange peel; or drinking bottles and pens made from old Tetra milk packaging. Another very interesting area is currently developing around "Oceanplastic" (plastic waste collected from the sea and processed into fabric). A partner company of Pandinavia produces Happy Ocean Products from this in Spain. At the moment these are Fouta cloths and bags, the product range is constantly being expanded.
Bio-Based
Products made from bio-based materials
These products are based wholly or partly on renewable raw materials generated in the manufacturing process of the food industry. For example, rice or sugar cane production generates plant waste material that can be processed into plastics. This is used, for example, to make drinking bottles, food boxes, muesli bowls or drinking cups. Depending on the situation, the end products consist entirely of plastic obtained from the starting material, or this replaces most of the oil-based plastic used up to now (e.g. sunglasses made from 60% straw residues). It would be even more optimal if the products could be recycled after use.auch wieder rezykliert werden könnten.
Recycling
Products made from recycled materials
The area that is already best developed and for which there is already a wide range of products. Already very well known and frequently used by customers are products made from recycled PET bottles, such as bags or textiles. A very good example in the area of recycling is the production of the ballpoint pen company Prodir in Ticino: 30% of its ballpoint pens already consist of plastic residues from production. Now there is a new model that is made 100% from such residues. Another new addition to the range is a ballpoint pen that is made from 60% stone meal and thus requires much less oil-based plastic.
Natural
Products made from renewable raw materials
This product category is the most convincing at first glance; however, it is important to take a closer look at the respective manufacturing processes. Cotton, for example, is one of these materials, but requires a lot of pesticides and water to be processed into fabrics. Ecologically better are organic cotton or undemanding plant species, such as jute, bamboo or wood (if FSC certified). Bags made of jute are being rediscovered, socks are made of bamboo fibers, and straws made of bamboo can replace "disposable" tubes.
Sustainability line
For us, sustainability also means not producing unnecessary waste, not selling disposable items, but only promotional items that actually bring a benefit to the end user. Products that are used effectively and do not end up in the waste.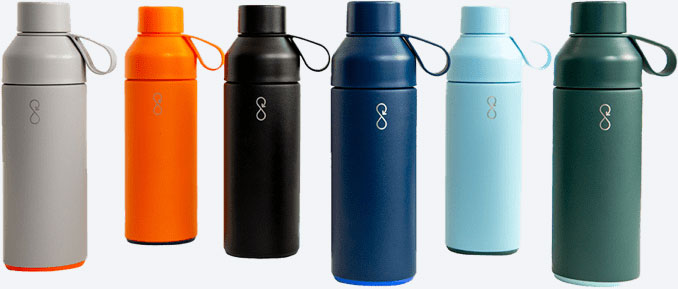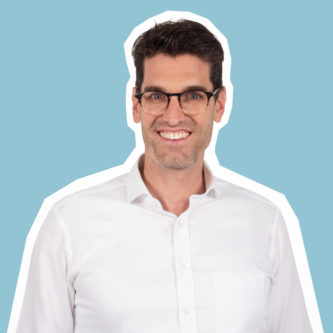 Are you interested?
Contact us for a non-binding informational discussion on the subject of sustainable products.
Reto Lauper
Sales Director