The new Pandinavia catalogue has a fresh, colourful and edgy look
216 pages packed with over 500 exciting product ideas. Set off in search of the hottest trends, discover lots of sustainable promotional products or seek inspiration for some quality Christmas gifts.
#Catalog
discover our
end of the
year inspirations
We are pleased to present our new and innovative gifts and promotional items in our winter catalog. Our products speak for themselves: Do good and attract positive attention! Let us inspire you…
Successful company merchandising: read the latest edition of our Promo Impulse magazine now.
Our latest edition addresses the question of why we purchase fan items, presents the programme for the Pandinavia Summit and shows how companies can transform customers into fans with successful merchandising.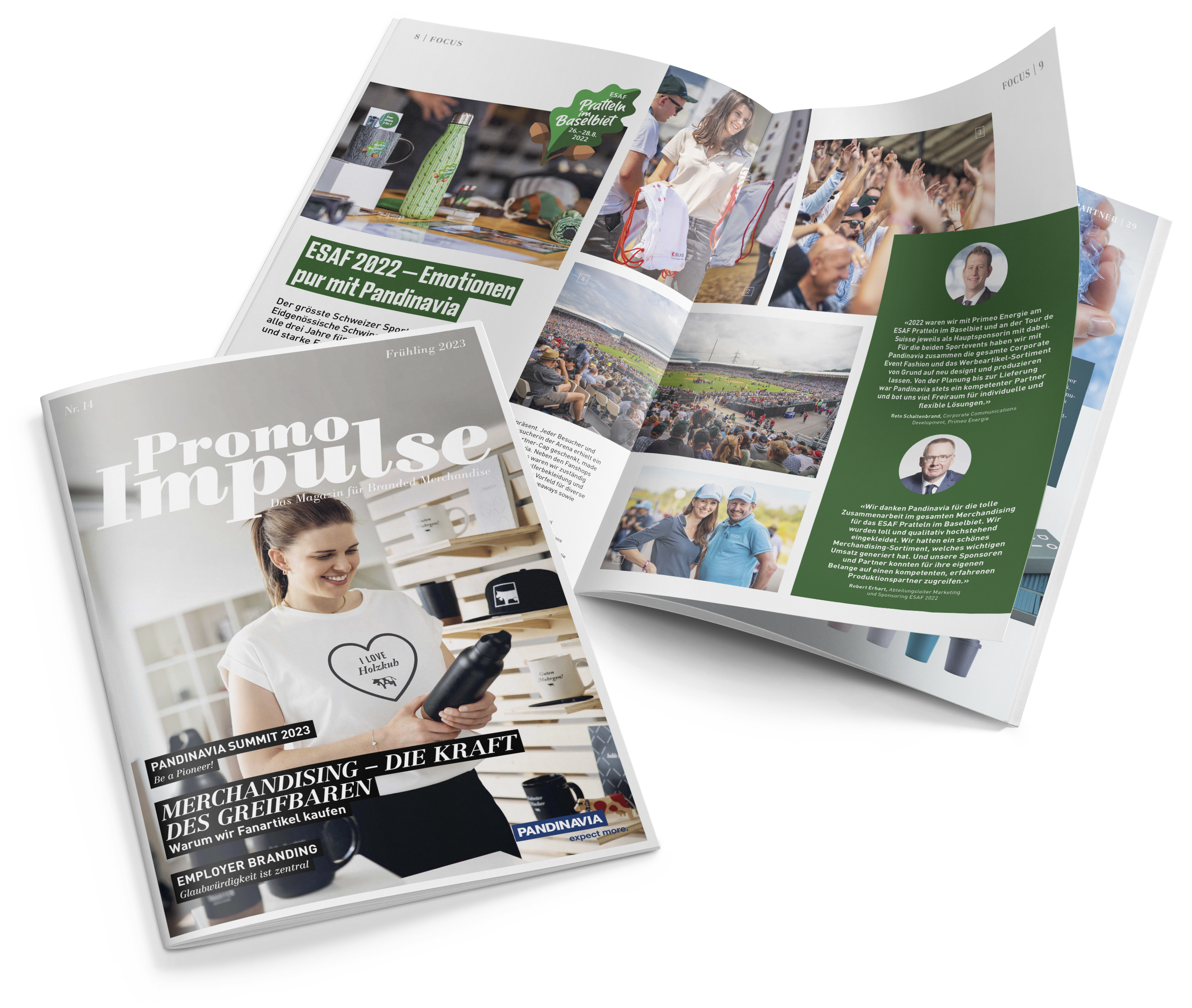 Previous editions