marke[ding] trade fair on 08 March 2022
The biggest trade fair for promotional items and gadgets in Switzerland takes place on 08 March 2022. The new venue is Kongresshaus Zurich.
Welcome to the festival of haptic advertising! Get a transparent overview of the offer, news and trends from the promotional products industry.
Over 60 selected Pandinavia partners will show their partial assortment and inform about the latest trends!
As a special attraction, there will be a special show "Green marke[ding]", which focuses on sustainability, ecology, upcycling and promotional products made from recycled materials.
Please note that the trade fair will take place with a protection concept.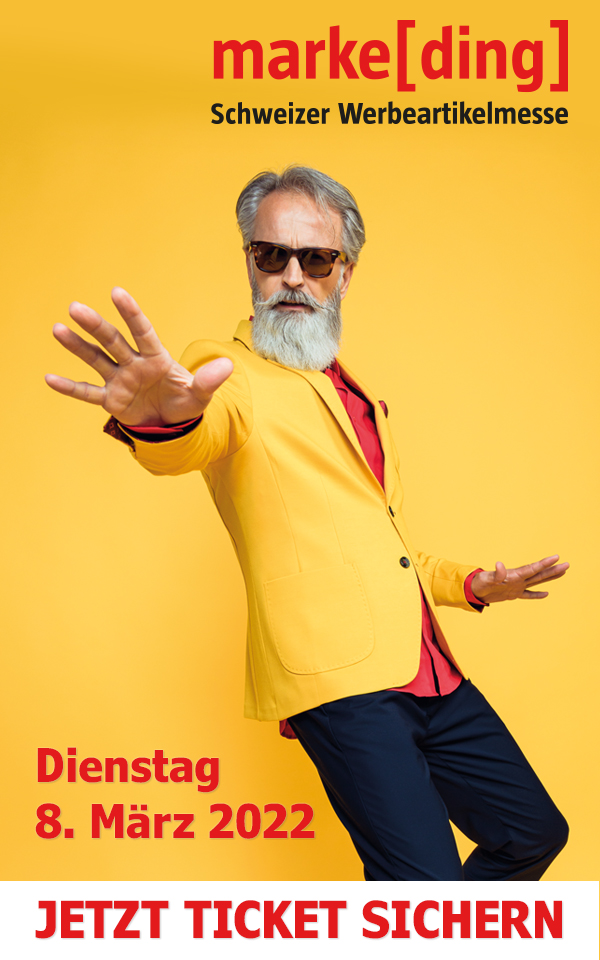 Date
Tuesday, 08 March 2022
Time required
approx. 2-3 hours
Where
Kongresshaus Zurich, Gotthardstrasse 5, 8002 Zurich
Registration
Here you may register for the fair
Arriving by public transport
Here you may find the route plan by public transport
By car
Here you may find the route plan by car