marke[ding] trade fair now digital on 01 June 2021 and live on 26 August 2021
Following its postponement in March due to the coronavirus, the biggest trade fair for promotional items and gadgets will now take place digital on 01 June 2021 and on 26 August 2021 live at the Samsung Hall in Dübendorf.
Marke[ding]'s over 800 visitors in March 2019 were all in agreement: a trade fair targeted purely at promotional items meets a high demand and is a real enrichment to Switzerland's trade fair scene. Only a separate trade fair can do justice to the diversity of tactile advertising. At the trade fair, decision-makers gain a clear overview of the selection and any news and trends and are therefore able to select the items which best suit their own company.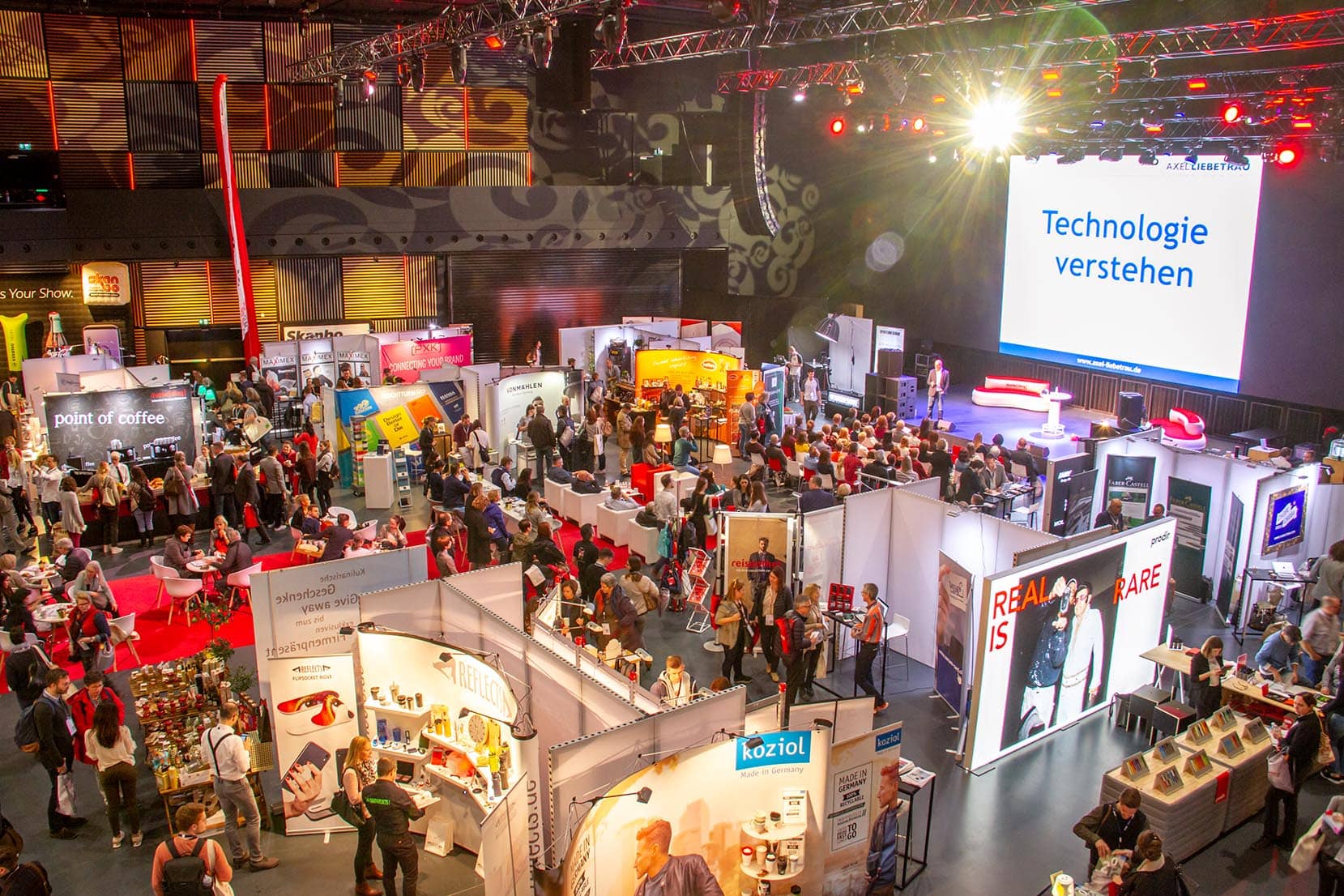 The 6th marke[ding] trade fair will take place digital on 01 June and live on 19 August. As a special attraction, this year there will also be a special show called 'Green marke[ding]' which will focus on sustainability in the field of promotional items and merchandising.
Fast Facts
approx. 100 selected Pandinavia partners will be in attendance to present some of their selection and provide information about the latest trends on the promotional items market.
Date
Digital: Tuesday, 01 June 2021
Live: Thursday, 26 August 2021
Time required
approx. 2-3 hours
Where
Samsung Hall Zürich, Hoffnigstrasse 1 / 8600 Dübendorf
Arriving by public transport
The Samsung Hall is situated just a few steps away from the Stettbach train station. When you arrive at Stettbach train station, take the 'Süd' (south) exit to reach the Samsung Hall.
By car
There are 250 parking spaces available at the Samsung Hall. However we recommend travelling by public transport.